Debbie Sweeney- Career History and Trainer profile
Email: debbie.sweeney@solutions2success.co.uk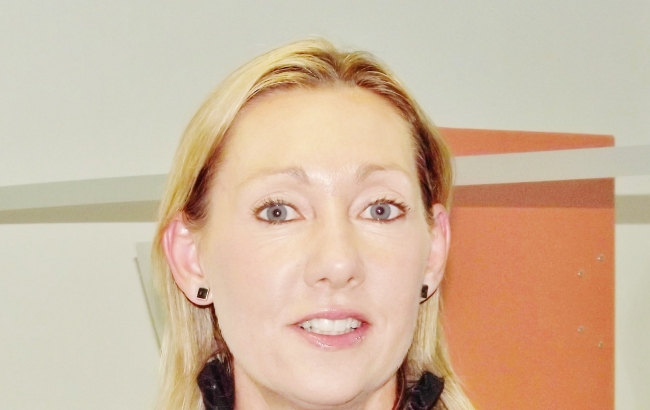 Personal profile & Overview
Over 10 years as a Sales & Management trainer, course designer & Growth Coach, 18 years' experience in sales, 5 years in a management role. Having won numerous sales awards I gain credibility with delegates and can easily assist individuals with specific sales challenges they face.
My delivery style is engaging, fun and stimulating. I can confidently re invigorate new ideas, techniques and positive habits with delegates of all levels and experience. I adapt my training style to align with a client's culture.
Core sector specialisations: Telecoms, Media, Marketing, IT, Engineering or Solutions related
Key Strengths Training Specialisations
Training design & delivery Sales (Private SME, Public &Corporate)
Training evaluation & assessment Sales (Internal and external) Aquisition & Account Management
Training Needs analysis Presentation Skills
Mentoring Account Management & New Business
Consultancy Negotiation Skills
Professional Qualifications & Memberships
CIPD – Training in Practice - Distinction Level
CIPD – Personnel in Practice - Merit Level
ISMM – Course designer of ISMM endorsed 10 day sales training programme
PTTLS Level 4 - Preparing to Teach in Lifelong Learning
Selling and Marketing online - Level 3 SkillsFirst
Memberships: CIPD, FSB, Chambers and ISM

Achievements
 Regional Newcomer of the Year 1990 – Yellow Pages
 Direct Sales Exec of the Year 1991 – Yellow Pages
 Top 3 National Sales Performer for 3 consecutive years 1996,1997 1998 – Orange
 Winner of the prestigious Distinction Award (2003 & 2004) – Orange
 Top 10% National Sales Performer for 15 years (Orange, GB & Yellow Pages)
Experience
Management
I work with senior management of organisations to implement change and strategy within sales divisions whilst developing their teams for sales success.
Secondment for 6 months as Direct Sales Manager for a team of 10.Responsible for motivating and supporting team to ensure targets were exceeded. Forecasting, reporting and updates to Head of Sales.
Divisional Manager for 18 months responsible for 16 internal telesales & telemarketing staff for a data organisation.
Three years' experience as a Retail Manager responsible for over 22 part time and full time staff, operational & sales management of a branch.
Training
Designing and delivering a range of training programmes for sales, sales management, communication and presentation skills. Designed and delivered an ISMM endorsed 10 day sales training programme and provide customised ISMM courses for In House clients.
Delivered training throughout my career as part of my job role as a Retail Manager & also on a supportive basis at Orange for experienced sales executives and new starters. A full time sales trainer since Jan 2008.
Refer to website www.solutions2success.co.uk for referrals.
Sales
Over 18 years experience selling to SME, Corporate & Public Sector organisations in an acquisition & account management field sales role. I worked for large Telecoms, Advertising & Marketing organisations.
This included territory and account management, needs analysis, presenting and proposal of solutions, hitting & exceeding targets, introducing new products to increase revenue and loyalty, organising cost benefit analysis & business justifications for management reports and tenders. Securing high value contracts and leading an internal virtual team during and post the sales process to ensure the successful winning, implementation and management of the client's account.
A top 10% National sales performer for over 15 years with Yellow Pages, Orange & GB Group during my sales career gaining No 1 position at National, Regional and Sector levels.
''Your outstanding salesmanship and fantastic teamwork have made you a winner and a role model for BCD'' – Neil Laidler, Customer Development Director (2005)
''Your enthusiasm, spirit of fun and what's more, determination, has been inspirational to many others and you have been a credible asset to the team & your departure is great loss'' – Duncan Ward, National Sales Manager (2000)