Sales Interpersonal Skills Diploma – Online Sales Training Course
This online ISME endorsed diploma includes regular interactive sessions with trainer and group for 3-months. Immediate access to your learning zone with lifetime access.
£395. Profiling with recommendations is also available, £195. Pricing is per person.
In House options available . Preferential rates for multiple delegates. For fast track training this can be delivered In House over 2-days or when an open course is available.
Course overview
Learn all the skills you need to develop trust, rapport, excellent communication and influencing techniques with customers, work colleagues, and your network online, face to face and on the phone. Be confident communicating with any person of any level, experience or role, in any situation. Be the person people want to connect to and do business with.
Who will benefit from this course?
Anyone who feels they want to develop and enhance their interpersonal skills when communicating internal, external and with clients
Someone in a sales or business development role who is looking to enhance their persuasion, relationship building and influencing skills with people of all levels, roles and experience
Business owners who want to develop loyal and higher value clients through their enhanced communication and influencing skills
How will you feel after completing this course?
You will feel like the person everyone wants to communicate with and be connected to
You will be more positive, confident and pro-active in communicating with people regardless of the situation or environment
Naturally confident, approachable, and authentic so people, trust, respect and like you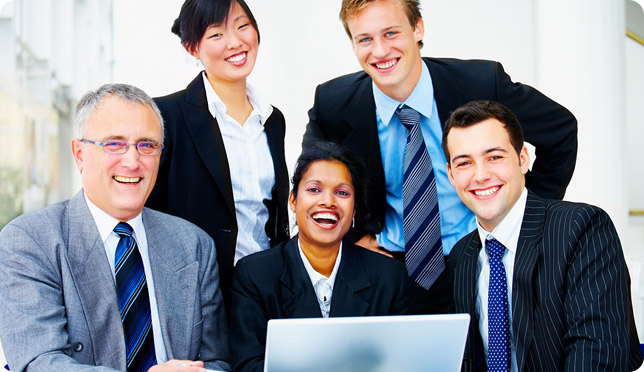 What will you learn?
Behaviours and skills to build long lasting relationships and connections with business professionals and internal personnel
Learn how to manage and control your emotions and mindset so you can effectively handly difficult situations using Emotional Intelligence techniques
Understand people's communication preferences and personality styles so you can adapt so they absorb information, engage and listen to you
Develop effective persuasion and influence techniques to create action and gain buy in
Understand how the mind works and what NLP techniques you can use to build subconscious level rapport with people
Gain skills in effective communication, face to face, on the phone, and online
Learn how to communicate effectively in a business manner using your natural style
Gain knowledge of the attitudes and behaviors, and actions of amazingly successful salespeople and entrepreneurs
Start the diploma immediately and gain regular interactive training sessions for 3-months. Preferential rates for multiple delegates. Why wait? Contact us today - click here