Leadership and Management training course
2 days £695+ vat per person
(discounts for multiple people or multiple course packages, ask about our customised In House programmes)
This is a comprehensive training programme which covers how to effectively manage people to enhance performance and productivity. This programme also includes how to gain buy in from other departments and individuals who do not directly report to you.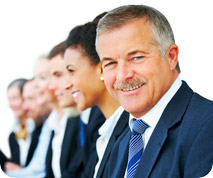 Course content includes:
How to manage, motivate and communicate with the 4 types of people to gain maximum productivity and value
Emotional intelligence and how you can use this to manage your team and instil positive values and beliefs
Understand how to identify what motivates your team members
How to conduct effective meetings and encourage engagement
Responsibilities of a Manager and Leader
What makes a Manager and Leader
How to successfully plan and conduct Performance Management and appraisal sessions to motivate and ensure positive change occurs
Learn ways to conduct successful 1-2-1 sessions
How to delegate well to others and team members
Building rapport and tips on how to gain buy in at all levels to achieve your objectives LeaoLeWLehurse.
Wide range of open courses start from £195+vat per person. Contact us for more information or to book a course
Preferential rates for multiple delegates.In House customised programmes could be more cost effective and beneficial for multiple delegates.