CRM Sales Systems and How It Attracts Top Talent
08 June 2021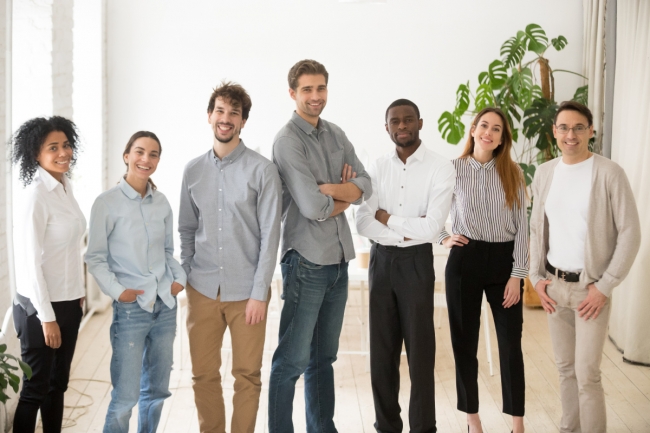 To stay one step ahead of the competition and increase your relevance in your sector, you must employ Generation Z's talent (Gen Z). These young people are tactile, independent, and adaptable in any given scenario which can be a great asset to your team. Gen Z's are used to grappling with the latest technology and, therefore, can pick up skills quickly that will help you to secure your businesses' longevity in an ever-evolving world. If you are looking for enthusastic, fearless business development hunters then consider recruiting Generation Z.
Since Gen Z's are surrounded by the latest technology, they expect their employers to offer them a role that caters to their tech-savvy needs. In a recent study conducted among 12,000 Gen Z teenagers, 91% admitted that the technology that their employers utilise would influence their decision making when it comes to jobs.
Benefits of CRM
A CRM system can help you increase your sales and make your business more efficient, allowing you to track your sales activities efficiently using an automated system. Research indicates that a CRM can shorten the time to close a deal by 8-14%. By utilising this technology, you can improve your sales and your team's experience, making yourself a more attractive employer to potential applicants.
The bottom line
If you want to attract Generation Z's sales talent, then you will need to keep up to date with the latest technology since they want and expect it. The younger generation value technology like a CRM system and therefore, aim to meet their expectations by providing suitable systems to help them in their role and optimise sales and profits. Combine this with endorsed ISME sales training and a great onboarding experience, and you will attract the best Gen Z talent for sales roles.
How to Attract, Develop and Retain Top Talent for Junior Sales Roles?
91% of Gen Z stated that the technology an employer provided to them was an important part of their decision when choosing a company to work for.
To find out how you can ensure you attract, develop and retain top talent schedule a call with us for a FREE consultation and useful industry insights.
Click here to schedule a call in your calendar
All Solutions2Success and Genzy Talent Academy clients will gain a free trial for 250 contacts and access to SET CRM's Professional tier at the Essentials price (approx 30% reduction).
Check out the wide range of services and online sales training courses and graduate training programs provided by Genzy Talent Academy, which specialise in training young talent for junior sales roles and fast-tracking their success.
Click the below to find out more: