3 ways to succeed in sales during COVID-19
27 April 2020
Who would have expected this to happen in our lifetime? Within a few weeks we moved from our normal life to a strict lockdown, this presents many challenges especially when selling. If you have gone through a recession, Brexit uncertainty and now this you are probably wondering if you have been very unlucky. The truth is if you have got through all of this successfully then you are resilient,you can step up to the challenge of COVID-19 and come out better than your competitors in the longer term.
3 sales tips to help you utilise your selling time effectively during COVID-19, keep motivated and positive
Adaptability - Resilience - Patience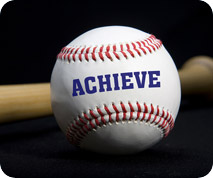 When you are presented with a challenge like COVID-19 you need to adapt, be willing to change and strategically think differently about your approach.
1)ADAPTABILITY
What sectors are succeeding during COVID-19 and how can I help them? Your target market maybe different now to what it is in normal circumstances. Think about who you should target, what are their needs for your product, service and solution right now and how you can help them.
If you cannot be face to face due to social distancing you need to adapt to using the phone, email and technologies such as Zoom more. We are all respectful that some people do not have an office environment at home. The odd bark from Buster and the cry from Olivia is now our new norm during these times so do not worry about these distractions or coming across unprofessional. Now if you are open for business then people will be thanking you for keeping Britain trading and also keeping their business going. I cannot believe I thank every supplier, usually they are thanking me for the order!
2) RESILIENCE
It is very understandable to feel like this situation is a kick in the teeth. You have worked hard to build up a pipeline, deals were about to close and everything feels like it is on hold with no timescale indicator when businesses will resume to more normality. I know how you feel. Remember we are all in the same boat and are experiencing challenges even if they are not the same. It is important to take a breath and think about the activites you do today will pay off. Do not beat yourself when you are not getting instant results or positive forward movements in the sales process right now. These are unusual times so you need to be empathetic, patient and start to plan your sales strategy now so you can apply it when we come out of COVID-19.
On a positive note the Government has given a lot of grants and funding to businesses, so they remain the same or have the opportunity to invest in their businesses to adapt to the change. There has never been a better time to get a business loan from the bank with the high Government backed guarantees, so any business wanting to grow this is the time to get the money whilst it is available. I am confident additional funding will be given to help with innovation and technology for those businesses who need to sell or operate digitally. Look out for what funding is available and use this as a hook to open doors and sell your products, services or solutions. Remember that COVID-19 and other funding streams existed by region and requirement such as energy, innovation etc so investigate these schemes too.
Link for COVID-19 support for businesses
Link for other funding and grants for business (Non COVID-19 related)
Reflect on your strengthens, think positively , develop and refresh your sales skills. If you are on furlough keep refreshing your skills to keep yourself sharp. Too much time away from work without some refreshers can give you a brain freeze and you will go into a panic when you feel you have forgotten your valuable knowledge. You can use this time to do research, read up on new products and train yourself. You are allowed to have training whilst on furlough providing you do not do any work for your organisation during furlough. Refer to our free resources for sales and management tips and motivational quotes.

3) PATIENCE
Remember that timing is everything, if the sectors you are calling are optimising sales during this time they want something quick to meet their need, they will look to invest more time and money into a longer term solution when COVID-19 is over and they are looking at a longer term strategy and approach to doing business. Avoid talking about anything long term, some businesses are looking to optimise sales if they are fortunate to do well during this period and those who are not doing well will be worried about the long-term future of their business. This may mean you have to sell more low value products, services and solutions to fix their immediate need. Put the effort in now and build the trust and relationship with the customer so when they do have the time and money to invest in something of higher value, more complex and robust for the future you are first in line to quote and be awarded the business.
Use this time to build up your network, relationships and let people know you are there for them now and in the future. It is a marathon not a sprint to long term sales success so use your time effectively and get your house in order for when we come out of lockdown. When the lockdown is lifted you need to have your finger on it and ready for action.
We are working with businesses to help them during this time by providing a range of remote worker sales training solutions and customer service courses, free sales tips and management tips with some motivational quotes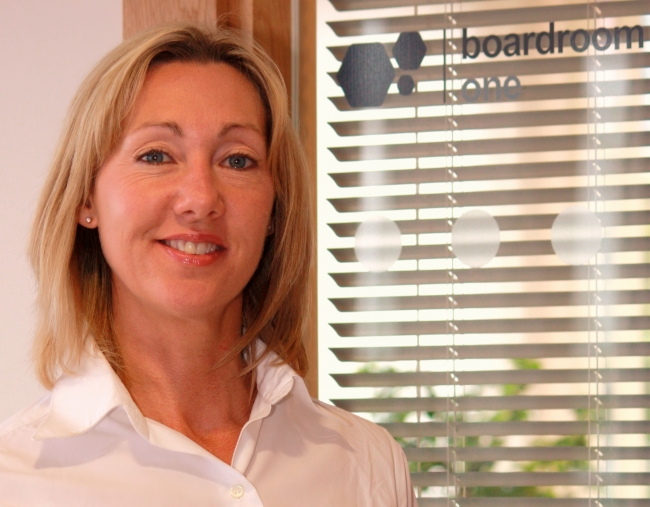 This article is written by Debbie Sweeney, B2B Customised course design and training Specialist for Solutions2Success. Debbie's sales career spans 18 years. Having won numerous sales awards and gained top 3 positions Nationally with corporate organisations selling to medium private sector businesses, corporate and public sector organisations Debbie provides inspiration, motivation and proven techniques that deliver high performance results. We feel our sales trainers need to have had exceptional sales success in order to train others and build credibility with your sales team. With over 10 years as a CIPD qualified and endorsed course designer and trainer Debbie has a wealth of experience in providing customised courses specific to your business, what you do and what you sell.
View some of our client success stories, we are proud of how our joint partnerships with our clients have delivered exceptional results. Your success is our success, let us make it happen!
Call us today to find out more about how can help you during COVID-19 with remote worker training solutions. At the very least you could gain some ideas to help you.

Email: info@solutions2success.co.uk