Inspirational quotes from Olympians to motivate sales professionals
18 August 2016
Great results team GB, keep up this great success. 5 inspirational quotes and an example of how you can turn sales failure into sales success.
I think I have taken it a bit too far and I have started to play 'Gold' by Spandau Ballet every day, a great way to fire you up and start the day with a positive winning attitude.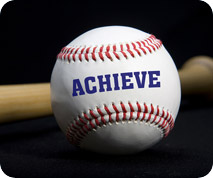 Below are 5 great inspirational quotes from Olympians to help motivate you and your sales team. Refer to these when you want to keep your motivation high especially when you have experienced a disappointment.
'Part of being a champ is acting like a champ. You have to learn how to win and not run away when you lose'- Nancy Kerrigan former Olympic Ice Skating Champion

'Nothing can substitute for just plain hard work'- Andre Agassi (Gold medalist, Olympics 1996)

'If you fail to prepare then you are prepared to fail'- Mark Spitz (Nine times Olympic Swimming Champion)

'You cannot put a limit on anything.The more you dream, the farther you go'- Michael Phelps (most decorated Olympian of all time)

'Don't quit. Suffer now and live the rest of your life as a champion' - Muhammad Ali (Gold medalist)
You cannot win every deal, knowing how to pick yourself up, learn from your experiences and make changes is what sets a sales top performer apart from an average sales performer. When I joined Yellow Pages (many moons ago) I was given an opportunity to move into a sales position despite not having any sales experience other than retail management. I knew this was a challenge and the manager who recruited me (Andy Chilton) took a risk in employing me knowing this. Andy could see my potential and felt confident with the right sales training and support I could achieve sales success.
I had all the right attitude and behaviours however I did not have the skills. I found the first 6 months really tough and I felt I was ready for the 'high jump'. I was so determined to turn it around and succeed that I searched for a mentor to help me and I was fortunate to gain the support of Janet Richards (acting supervisor). With Janet's guidance and expert mentoring over a two week period I turned the situation from disaster to gold status and went from zero to hero within 6 months. By the end of the year I won Newcomer of the Year and the following year Sales Person of the year for the Midlands region. This success continued when I moved to Orange (now part of BT) and I won National Sales person of the year and top 10 positions consistently out of 65 sales professionals.I regularly invested time in learning through sales training courses, team members, managers and clients.
My experience shows that when you really want something and you have the right attitude you can make it happen if you keep motivated, are confident and work hard. Invest in sales training regardless of your experience or skill level.Olympians train constantly and have the best coaches and trainers to support them, this is why they continue to win medals regardless of who their competition is. They welcome competition because they are prepared to take on any challenge. This also applies to sales professionals. Invest in sales training, find a mentor and surround yourself with successful and positive people and you will become and continue to be a top sales performer. It is important to provide mentoring and coaching support for inexperienced sales professionals to ensure they stay and succeed.
Read our next blog on top tips for recruiting in experienced sales professionals.I will share with you more insights based on my experience of providing sales training courses to hundreds of graduates and individuals new to sales. Find out how to make these individuals top sales performers.
For more tips, inspiration and support follow us on

@ISMMtraining.
For more blogs to gain ideas and sales tips CLICK HERE
For details of sales training courses, coaching and mentoring programmes CLICK HERE
(This article is written by Debbie Sweeney, Senior ISMM sales trainer and course designer)