Data8 Case Study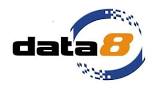 Solutions2Success sales training case study
20% increase in revenues, expanded telesales team by 3 fold and major account accelerated growth
The Client
Data8 is a progressive industy leading data quality management company, enabling businesses to completely trust their data. Data8's core services include real time validation,data cleansing and the supply of B2B and B2C data. As a Microsoft Gold partner,Data8 also offers integrated data quality tools within MS CRM Dynamics and many of the leading shopping cart solutions. As an organisation, Data8 serves 14,000 users Worldwide.
The Challenge
At the core of Data8 are its people, their development and progression within the organisation. Since 2012 Data8 and its team has grown exponentially through its offer of trusted data solutions to its customers. With its solid reputation grew a brand that potential employees wanted to work for and as a result required specialist training in all departments to accommodate the rapid expansion. Data8 needed a training company with a proven track record who not only delivered first class training but could also form a long-term partnership with them.
The S2S Solution
Data8 appointed Solutions2Success as their specialist training company in February 2012. They commenced by conducting an in-depth scoping consultation session with Data8's senior management team and employees to determine their precise training requirements and to make long-term recommendations to help with Data8's growth.
S2S began to design, develop and facilitate bespoke, flexible training programmes for Data8, initially commencing with the delivery of an 8-day programme for Data8's sales team, which comprised all aspects of sales processes, including telephone and field based assessments, followed up with reporting. S2S then continued to successfully deliver further sales management, customer service training and facilitate senior management strategy days for Data8.
Due to the success of the initial courses and mutual passion for Data8, Debbie Sweeney of S2S was offered a consultancy role within Data8. This enabled her to help with its new business data and telemarketing divisions, as well as on-going sales training.
In 2012, Data8 won a contract for a leading Industrial parts supplier who would be utilising Data8's telesales division to manage their nationwide sales appointment making. The key objectives were to generate quality appointments for the client through re-engagement of lapsed clients and the generation of new business, leading to increasing revenue spent by customers. Debbie's consultancy role included managing the client relationship, developing telesales scripts, training and on-going development for Data8's telesales team.
This hugely successfully project lead to a £1 million uplift in revenue for the client and Data8 significantly expanding its telesales team by 3 fold to manage the demand.
The Benefits
£1m uplift in revenue and 20% increase in revenue growth
Expanding the telesales team 3 fold due to the accelerated growth of a major account
Investment in training and development of staff led to Data8 significantly increasing its revenue by 20% and Solutions2Success assisting with the key account management of a major client
Through training and development S2S enabled Data8 to retain its employees and promote several from within
Increased team building within Data8
Employee confidence and skills significantly increased, Ability to deal with difficult situations
Standardisation of internal processes
The Verdict
""As Data8 grew and was winning more and more prestigious client projects, we really needed to invest in our training and development for new and existing employees. We wanted to work with an ISMM (Institute of Sales Marketing & Management) endorsed training company with a proven track record, so we carefully selected Solutions2success to help with our sales, sales management and customer service training. S2S did not disappoint, they delivered Data8 with a series of bespoke and flexible programmes, which included consultancy, course design, training, facilitation and reporting.''
The appointment of Debbie Sweeney as our consultant and trainer confirmed that we really found the perfect partner in S2S as they really understood our organisation and significantly contributed towards increasing our overall revenue."
Managing Director, Data8