Client References and Testimonials
We have delivered communication, customer service,management and sales training courses to individuals and teams of small to corporate global organisations
All trainers are CIPD qualified trainers or equivalent with 10+ years top performance track records in their sales and management careers
Do not take our word for it, have a look at what our clients have to say about the service we provide. Your success is our success!
''Within a few months I was able to confidently promote one of my team to a Senior Sales Management. Content and delivery was excellent!"
Sales Director - Team Development
"I found the whole day informative and focused on learning most of the day. More training in S2S style, keeps your attention!"
Sales Professional - Courses
"With Solutions2Success, we end a session knowing what we need to do, not trying to figure out how to apply some theory or general advice."
Business Owner - Business Growth
Sector: Manufacturing/Construction
Portakabin achieved record sales for the Hire Division

''Debbie Sweeney took time getting to know our business before creating and delivering a bespoke training programme which encompassed all of our customer facing staff. A willingness to adapt the content to each group from front line sales people to customer service teams resulted in an engaging experience for all candidates and a lasting benefit for the business' such that the training they have provided has been first class''

Regional Sales Manager for Hire Division
Sector: Technology/Software
25% increase in sales in 6 months post training. Assessing sales skills and enhancing sales results with a very high performing sales team

''We chose our trainer based on the sales skills they demonstrated whilst pitching for our business combined with their previous award-winning sales career. We feel for people to absorb serious content and take action they also need to have some fun doing it''

Sales DirectorREAD MORE
Sector: Manufacturing/Construction
Stirling Lloyd achieved exceptional growth from £17m to £30m in two years and gained an attractive take-over bid from a $1.4bn American Construction chemical company.

''The biggest benefit to the business is the return on investment you see when good people become great and then stick around so that the improvements can be realised. The provision of high quality training is an important aid in demonstrating to your people how much you value them by investing in both their and your business futures. Debbie Sweeney, lead trainer at Solutions2Success has made a point of getting to know our business and our people such that the training they have provided has been first class''

Director of UK Sales, Stirling Lloyd (now Grace Construction Products)READ MORE
Sector: Business Services/Marketing/IT Software
20% increase in company revenues & key account accelerated growth

''We really found the perfect partner in Solutions2Success as they really understood our organisation and significantly contributed towards increasing our overall revenue.'' data8 increased their telesales team three fold to cope with the increase in demand''

Managing Director, data8

READ MORE
Sector: Technology/Software/Marketing
'A highly effective on-boarding programme with comprehensive sales training playbooks to maintain longevity of training effectiveness'

''Smart Insights chose Solutions2Success for the comprehensiveness of the programme and the trainer's experience in sales and marketing. It was very beneficial to have a trainer who had trained sales graduates for the company we used to recruit the graduates''

Co-Founder READ MORE
Sector: Business Services/Finance/Consultancy
35% growth in company revenues & major contract wins with corporate retail organisations
"We are delighted with the quality of Sales and Sales Managment training we received from Solutions2Success. The long term training and development initiative has results in CMS Payment Intelligence attracting and retaining top consultative sales professionals (experiences and graduates), rapid business growth, internal promotions and a 35% growth in company revenue''

Sales and Marketing Manager, CMSPI

READ MORE

Sector: IT/Manufacturing/Printing solutions
"We first used Solutions2Success in 2010 as part of a concerted training scheme for our sales team. The team comprised experienced sales personnel from 3 countries with diverse cultural and personal backgrounds. The sales trainer was quickly able to gain the confidence and respect of the whole team, all of whom have provided positive feedback on the courses they received. The coaching sessions were always well structured and delivered with a sense of fun - whilst retaining the necessary professionalism expected. Solutions2success was subsequently retained to deliver additional training and this was further extended to include 1-2-1 coaching sessions. With a firm focus on delivery of targets we would have no hesitation in recommending Solutions2success to anyone requiring sales coaching – at any level.''

Managing Director, Able Systems
Sector: Marketing & Research Services/Business Services
"I just wanted to say thanks again for the training, it was very insightful and informative day. Having a knowledge of my sector, the role I am in and being able to tailor the training accordingly was a great help. I have no doubt that the processes and techniques you covered will benefit me enormously going forward.''

(Click here to find out how Vision One customer insights can help you develop customer loyalty building strategies)

Adam, Sales Division, Vision One
Sector: Medical/Packaging/Distribution


" Working with Debbie (lead Sales Trainer) was a delight, she is professional, knowledgeable and flexible. My team came back from the training more motivated and focused than ever. They found Debbie's adaptable approach and training style second to none and are keen to implement their action plans. I am looking forward to reviewing these with them and seeing them grown as sales people. The training will support the development of the team and we look forward to working with Debbie and Solutions2Success again ''

Sales Director, Intelsius
Sector: Manufacturing/Automotive- Racking solutions
An increase of 70% in turnover and 35% reduction in design and quote time achieved.
''Solutions2Success are passionate about our business and invest time in understanding our people, processes and products so the training is relevant and customised to our requirements. The trainer's in-depth knowledge about what we sell is evident in the design and delivery of the courses. Solutions2Success provide endorsed training and their style of training is professional, engaging, fun, stimulating and challenging. We always receive great feedback from our team and they rate the knowledge of the lead trainer Debbie Sweeney in terms of sales experience and our industry exceptionally high"
Sales and Marketing Director, Sortimo International

Read More
Sector: Construction
"In delivering this course Solutions2Success reflected many of Tarmac's core values, especially by ensuring relevance, adding value and focusing on results. We value S2S highly as a training business partner and plan to involve them in our staff development on a continuing basis''

''As market leader we invest heavily in training that is not only "Fit for Purpose" but also sets the bar higher for our competitors to chase. S2S offer such a service and to such a high level I would definitely recommend to any potential customer."National Contracting Training Manager, Tarmac plc

Read More
Sector: Construction
Useful content of the courses for delegates

''The training yesterday was very well received by the graduates and I have had a good number of comments since as to the useful content of the courses. Debbie presented the courses in a clear and concise manner but with some fun along the way''

Head of Graduate training programme
---
Sector: Software solutions/Business Services & Consultancy
Significantly improved enquiry qualification process which resulted in a 75% reduction in enquiry to visit ratio so our consultants could focus on winnable and higher value projects
"Debbie was an excellent trainer who everyone warmed to immediately and the training has increased sales and confidence. As a social enterprise, we take a softer, friendlier approach with our customers and this obviously caused some doubt about whether we should be providing sales training to our consultants. However, Solutions2Success designed a course with a softer approach and everyone who attended was really pleased with this. They learnt how to talk to customers and sell our services without coming across like a salesperson. We would recommend using Solutions2Success to anybody - we've already booked them for another course next month!"Marketing & Comms Manager, Groundwork (rebranded as Newground)

Read More
---
Sector: Telecommunications
"I went to tender for the delivery of a Sales Management Training Programme for 3 managers in my team (several days spread over 3-4 month period). 'Solutions2Success' was lower than other suppliers - yet the content and delivery was excellent along with the 1-2-1 coaching which was included) and has been well implemented. Within a few months, I was confidently able to promote one of the attendees into a more senior Sales Management position. I would certainly recommend Solutions2Success. Top qualities: Personable, Expert & Good Value"Sales Manager, Yes Telecom
---

Sector: IT Printing solutions/Distributor to resellers
50% improvement in quality appointment making & increased sales pipeline of £2m
"As the manager of the team, who also attended the training I have noticed a dramatic change in the way the team and individuals work. They are also being selective of the opportunities they work on to avoid time wasters and are confident to tackle clients who use competitive products; cost is no longer an issue. Overall I have seen an increase in the number of appointments made, increase in regular business and more importantly the prospect sheets have increased by over £2m as they unearth larger projects to work on. The end of the year will be a true representation of how successful it has been. We are aiming for £5.3m but I believe the team could over achieve and be closer to £6m mark. Thanks again for all your time taken to really understand our company and products and tailor your training so well"Sales Manager, Maxatec

Read More
---

Sector: Pest Control
"I would recommend the Solutions2Success Sales Essentials 2 day Open course to anyone, especially if you run your own business. You can be an absolute expert in what you do but if you do not have any professional sales skills you will lose business especially in a recession. I have already secured some high value contracts from just applying some of the strategies and methods I gained from the course. Experience to me is everything and the trainer really proved it with the advice and training she gave me"David Pierce, Business Owner, Evergreen Environmental Pest Control - Small to Medium Business Sector

Read More
---

Sector: Manufacturing/Distribution/Retail
"Attendees were buzzing after the course; they gained increased confidence and knowledge in presenting. Having conducted several presentations to clients it is obvious they are using the skills gained and they have overcome all the fears they had in presenting to a group of people. I would recommend Solutions2Success to any client and the course proved to provide an excellent return on investment"Jeanette Feaney, Origination & Process Manager, CWV Group
DELEGATE FEEDBACK FROM some of OUR Courses
''Debbie Sweeney is an inspiring and energetic trainer who knows their stuff and is familar with our company. Not dull at all!'' Carlo, Sortimo
''The trainer was really knowledgeable and kept everyone engaged. The Time Management course content was all relevant to our field of works'' Kathryn, Roger Bullivant
''Fantastic follow on from the 1-2-1 session. Great delivery! Aimee, Coaching provider
''Very good sales training course, good content, well structured and tailored to our specific needs, would recommend to anyone'' Danny, Sales Division Unipart Rail
''Brillant, interesting and relevant sales training course providing me with the valuable tools I need to approach new business sales and increase my agency's client base'' Sean, Sales & Marketing, Grisdale Lesniak Swann
''I just wanted to say that this is the best sales training session I have been on so far, so would like to pass on my thanks and feedback. It was a refreshing change to the bog standard and boring sessions I have experienced previously. I know all the other Account Managers were also really positive about the session too'' Sara, Account Manager, Printsearch
''I found the whole day informative and focused on learning most of the day. More training in Solutions2Success style, keeps your attention''- Sheila, Finance Sector
''Very relaxed but the trainer drew on everyone's experiences.Some real gems in terms of language and words to use'' - National Sales Manager, Stirling Lloyd
''I liked the trainer and the fact the Solutions and Consultative sales training course was tailored to our company. We were able to go off topic if we wanted to when we found a subject we felt was very beneficial to discuss in further depth''-Director of Sales Grid UK
''I liked the tools given, practical anecdotes and time to step back and consider my own sales targets and territory during the two day Solution and Consultative sales training course''- Tom, Consultative Sales, Process Management and Analysis
''Very impressed and very interesting. Sharon kept me interested and all the information and lessons were relevant''- Area Sales Manager, Stirling Lloyd
''Very consultative and tailored to our business. I liked the idea sharing format and not too many role plays''- George, Consultative Selling and Sales Management CMSPI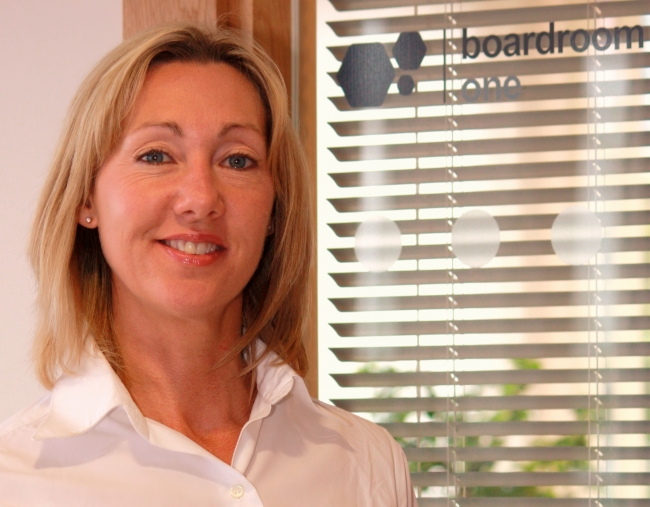 Find out more about our Lead Course Designer and Sales Trainer,Debbie Sweeney. View details of her sales experience and sales trainer profile