Why invest in sales training?
10 May 2018
6 reasons why you should invest in sales training. This article will help you build a business case for sales training to help you enhance the performance of your sales team,exceed targets and KPI measures.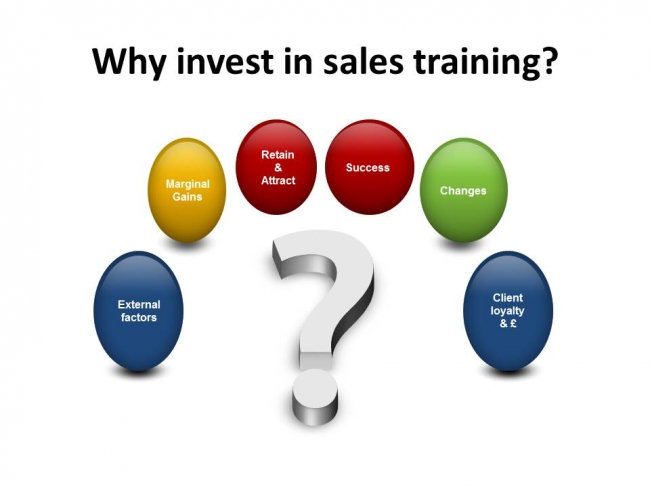 1) EXTERNAL FACTORS
External factors are constantly changing, you and your customers cannot control these however you can create sales opportunities from understanding the challenges these factors present your target audience and existing customers.By turning customer challenges into opportunities for what you sell you can use these as hooks to get meetings and win more business. For example, if you are up to date with a new piece of legislation (this is an external factor) then this could open up a need for customers to take a new product, service or solution from you to comply with a new regulatory requirement. Sales training can help you capitalise on these opportunities, your team can define the opportunities, develop a strategy and winning hooks and pitches to gain appointments with new and existing clients. This subject is covered in depth in the Advanced Sales and Consultative and Solution Selling courses. This subject can also be incorporated into a Customised In House training programme which would be specifically designed and delivered to meet your training objectives.
2) MARGINAL GAINS
If you already have performing sales people however you want them to win more business in a competitive and challenging market place, then a 1% improvement in everything they do can greatly improve their sales performance. I have seen experience sales people make small changes to what they do that have increased their win rate, improved their time management and business development appointments. The marginal gains theory was the winning formula for the British Cycling team in the Olympics, the team had no record of success prior to the 2008 Olympics. In the 76 years prior to the Beijing Olympics the UK had only won one gold medal. In 2008 the squad won 7 out of 10 gold medals and they matched this again at the London Olympics. An article from the Harvard Business Review stated that Sir Dave Brailsford's (Head Coach of the British Cycling team) approach was to think small, not big, and adopt a philosophy of continuous improvement through the aggregation of marginal gains. Forget about perfection; focus on progression and compound the improvements. By using this approach with experienced sales professionals, you also gain buy in and they feel more confident and willing to apply small changes, apply them and see the benefits before moving onto the next adaption, idea or technique you want them to use. If you have people who are not performing well then, the marginal gains theory cannot be used, they will need to go back to some of the core fundamentals,make more changes sooner and gain more in-depth training, support and coaching to enhance their performance.
3) RETAIN AND ATTRACT THE BEST SALES PEOPLE
A survey conducted by CIPD confirmed that 2/3rds of people left a company because they were not challenged or developed in their role. Even your more successful sales people want sales training, new challenges and responsibilities so you need to stretch and stimulate them if you want to retain them and promote them in the future. Generation Y want and expect a company to provide them with sales training and have a Manager as a mentor or coach to aid their personal development and build their personal brand. These are your 'Potential Stars' so invest in developing them if you want them to generate revenues quickly and fast track their success.These people will select a company with a good training and induction programme with a lower salary package verse a company that offers more money but a limited or non structured training programme. You can get top sales talent if you can demonstrate you have a structured and professional sales training programme in place to support them. Even experienced people want sales training especially if they have not had formal sales training before in previous roles or they are selling something different which will require new skills and techniques. Top sales performers crave for new ideas and usually always open to improving to help them succeeed even more. Dedicate time to including your 'Super Heroes' in sales training programmes, they can also mentor and support less experienced sales people during the sales training sessions. We work with clients to help them set up and sell their 'training academy' to attract top sales talent and potential stars.
4) SUCCESS
It has been proven time and time again that good quality sales training delivers strong returns on investment. See sales training as an investment. How many extra sales or profit do you need to achieve to realise the return from your sales training programme? When you calculate this you can usually see it is a minimal improvement that is needed however the return on investment can be substantial. See our methodology and approach to In House customer programmes to ensure you get the best results from sales training interventions. View some of our client sales success stories to find out what they did that helped them achieve exceptional results.
5) CHANGES
The market place is constantly changing,B2B buyers are more savvier and more knowledgeable than ever before. With increasing competition and fear over Brexit your sales team need to be adaptable, prepared and highly skilled to sell successfully to B2B buyers.Our sales training programmes focus on a consultative and Trusted Advisor approach to help your team win contracts and business. Whether your team develop existing accounts or have an acquisition role.
6) Client Loyalty and more £
5.4 people are now involved in the average B2B decision making process. Your sales team need to be able to engage and influence more people than ever before. Sales training can enhance your sales team's sales skills to confidently and successfully achieve an improved support network within their existing and prospective customer's business. This will also help eradicate barriers, upsell and cross sell far easier. Our wide range of sales training courses can help you achieve client loyalty and £ from your order.
Are you considering sales training for your sales team and you would like some advice on how to build your business case then contact us today!
We provide a complimentary training needs analysis and advisory service for businesses who are considering an In House customised training programme for their sales team.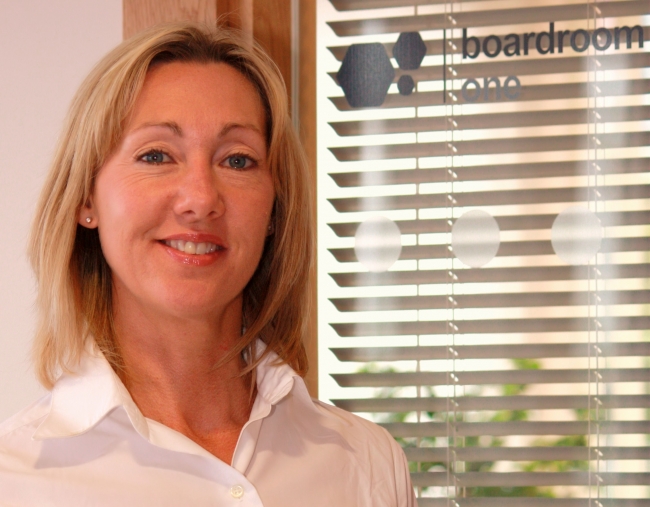 This article is written by Debbie Sweeney, B2B Customised Design and Training Specialist for Solutions2Success. Debbie's sales career spans 18 years. Having won numerous sales awards and gained top 3 positions Nationally with corporate organisations selling to medium private sector businesses, corporate and public sector organisations Debbie provides inspiration, motivation and proven techniques that deliver high performance results. We feel our sales trainers need to have had exceptional sales success in order to train others and build credibility with your sales team. With over 10 years as a CIPD qualified and endorsed course designer and trainer Debbie has a wealth of experience in providing customised courses specific to your business, what you do and what you sell.
View some of our client success stories, we are proud of how our joint partnerships with our clients have delivered exceptional results. Your success is our success, let us make it happen!
Call us today to find out more about our complimentary training needs analysis service and see how we could help you today. At the very least you could gain some ideas to help you.
Email: info@solutions2success.co.uk or Telephone 0161 885 2451