ISMM Telephone Account Management course
telephone account management training course - 2 DAYS
This course is ideal for anyone who is involved in managing existing client relationships over the phone, responsible for retaining and developing accounts whilst also dealing with incoming lead opportunities. For those involved in generating new business leads, appointments and selling over the phone then the
Generating Leads and Appointments
or the
Telesales Master Class
would be more beneficial.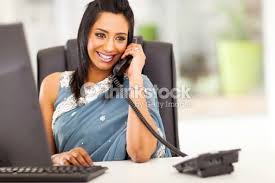 Course content includes:
Skills, attitudes and behaviours of a 1st class telephone account manager
Why business clients buy and how your relationship influences their decisions and loyalty
How to develop and maintain strong and long lasting relationships with clients (build rapport, credibility and trust)
Structure and process for dealing with incoming calls and making pro active outbound calls to your clients
How to be pro active to increase sales (reasons to call and how to add value)
Learn how to prioritise your accounts to maximise your sales using the 4 customer types profiling model
Importance, benefits and information to update when managing client records
How and when to cross sell and up-sell to increase sales and profit
Effective communication to persuade and build relationships with different personality styles
Structuring effective emails to communicate different messages (resolution to problem, promotion and quote)
How to deal with problems and turn them into opportunities to shine
5 step process to dealing with problems and achieving resolutions
Questioning skills using a rapport building style to gain information to help uncover needs for what you sell
How to gain access to other decision makers and influencers to build stronger loyalty to you and your organisation
Managing and exceeding client's expectations whilst maintaining profitability and manageable workloads
Gaining customer feedback and how to benefit from this information
Ways to gain and test commitment and close the deal
Customer engagement to gain repeat orders and referrals
Wide range of open courses start from £195+ vat per person. Contact us for more information or to book a course
Preferential rates for multiple delegates.In House customised programmes could be more cost effective and beneficial for multiple delegates.
Free training needs analysis service for help & advice. Contact us to see how we could help you today!